Asian edition of the UK's market-leading gourmet trade show announces over 50 exhibitors
One of the most hotly anticipated new launches in the Asian trade show calendar, Speciality & Fine Food Asia (SFFA) will take place in Singapore from 18-20 July 2017 at Suntec Singapore International Convention and Exhibition Centre. The eagerly-awaited show, which also incorporates Speciality Chocolate Asia, will take place alongside Restaurant, Pub & Bar Asia – a brand new trade show created in response to the demand from the restaurant, pub, bar and hospitality industries.
"We're very excited to announce the first group of exhibitors that have been confirmed for Speciality & Fine Food Asia," says Christopher McCuin, Group Business Development Director, Fresh Montgomery. "There are amazing gourmet, artisan producers and brands from across the world – from UK to Taiwan, and beyond – that are looking to establish or grow their presence in Southeast Asia."
Fresh Montgomery, a specialist exhibition organiser in the foodservice and hospitality industries, has been organising the UK edition of Speciality & Fine Food Fair for the last 17 years. Showcasing innovation from the finest artisan food and drink producers, the events are vibrant and pivotal in unveiling new brands, and inspiring exciting trends. By launching in Asia, Fresh  Montgomery and its sister company Montgomery Asia, are offering a unique opportunity for the fine food and drink producers to reach new markets.
The inaugural events in Singapore will mirror the dynamic UK concept, which draws in more than 850 exhibitors, and over 11,000 trade attendees each year. SFFA will host top attractions including Fine Food Live – an inspiring chefs' demo theatre hosted by top chefs; a Business Mentoring Area where SME experts are on hand to offer free one-to-one advice; and a Start-Up Village – a zone devoted to 30 up-and-coming artisan food producers showcasing exciting and innovating products. Notably, with the rising demand for artisan and gourmet chocolate in Southeast Asia, Speciality Chocolate Asia will be the region's only trade event dedicated to premium chocolate, and has already attracted chocolatiers from Vietnam, Singapore and Malaysia.
Singapore companies are strongly represented in the initial line-up, with cult favourite artisan brands like Shermay's Fine Foods, Straits Preserves and Ette Tea part of the exhibitor list. Young, fast-growing brands like Coco Loco, Hook Coffee, We Are Cultured and Amazin' Graze – all of whom started with a dynamic presence online, are now looking to expand their businesses on a B2B and regional level.
A key partnership at the inaugural SFFA is with The Great Taste Awards – the globally recognised benchmark for the world's best food and drink. It has been described as the 'Oscars' of the food world and the 'epicurean equivalent of the Booker prize'. Organised by the Guild of Fine Food, visitors can expect to try over 200 Great Taste award-winning products.
"It is an exciting opportunity to be able to showcase a number of Great Taste winners to the Southeast Asian market. Our winners are all genuine food people who care about the quality of food and drink they produce, said John Farrand, Managing Director, Guild of Fine Food. "We believe that Southeast Asian audiences are strong appreciators of fine food and drink products, and relish the chance to highlight some interesting and innovative producers to them at SFFA."
SFFA promises an unrivalled line-up that will make it a must-visit for trade buyers from retail, foodservice, travel, import, wholesale and distribution across Southeast Asia. Exciting new announcements for both Speciality & Fine Food Asia and Restaurant, Pub & Bar Asia will be  made in May.
For regular updates, visit the official show websites – Speciality-Asia.com and RPB-Asia.com
What Companies Should Visit?
Retailers, wholesalers, distributors, and importers for food and beverage industry
Food service companies such as club, restaurant, bar, cafe, spa, etc.
Airlines, cruise ships, and tourist destinations
Engaging Attractions with Fine Food Live
More than an exhibition, Speciality & Fine Food Asia and Speciality Chocolate Asia will inspire you with new ideas and demonstrations.
Fine Food Live is a demo theatre which delivers ideas and practical menu and cooking tips to help deliver you more customers and increase profits.
These sessions are the perfect way to keep on pace with the latest flavour trends, menu design styles and tackle topical issues such as sustainability and provenance from the best in the business. Each day in the Fine Food Live theatre, top chefs demonstrate their cooking skills to inspire and inform attendees. From discovering quality and passion in local produce to a modern look at food and flavours, Fine Food Live has something for everyone in the industry.
F
ine Food Live will be hosted by a leading chef from the region, and will bring together some of the best chefs in the region to give advice on menu development, key trends and profit maximization.
Speciality Chocolate Live
Located at the heart of Speciality Chocolate Asia, this live demonstration theatre is set to inspire with a line-up of top pastry chefs and chocolatiers. If you are serious about Chocolate & Confectionery don't miss these sessions, giving you loads of ideas and inspiration to take back to your business.
Thai Exhibitors
Thailand, one of the most buzzing South East Asia countries, has tons to offer in the area of food and drinks. Here are some of our featured Thai exhibitors, and more are on the way!
Boon Rawd Trading Company Limited
Boon Rawd Brewery was founded in 1933 and is based in Thailand. They produce and market various kinds of beverages, and have expanded in new directions encompassing food and snacks. Boon Rawd has also expanded into other businesses such as restaurants, logistics, property development and energy, which comprises of over 50 affiliated companies.
Eastern Polypack Company Limited (EPP)
Eastern Polypack Company Limited (EPP) is a member of Eastern Polymer Group (EPG) which specialized in thermal insulated tube, plastic sheet, automotive parts and accessory, aluminium air duct, lighting and plastic packaging.
EPP also has the capability in all field of production ranging from extrusion to molding to printing on packages. These ensure that our products are consistent in size and shape as well as meeting consumption standard. Products are contamination free for both with or without printing on as we use our unique food grade UV ink for printing on packages.
I Corporation
I Corporation brings the ultimate of all the best ingredients, creating the best and ultimate cakes and cookies. They make thousands of delicious cakes and cookies, delivering to customers every year.
Lakshita Holdings Co., Ltd
Lakshita Holding Co.,LTD., is one of the prestigious fast developing firms in the field of Export Company in Thailand. They are top 10 exporters in Basil Seed Drinks, throughout the world, and are dealing in more than 500 different products from different fields (food products, non food products including commodity products) and export round the globe.
Pakfood Public Company Limited
Pakfood Public Company Limited manufactures and distributes frozen foods and seafood products. Its frozen shrimp products include cooked shrimp, cooked shrimp ring, and stretched shrimp products. The company also offers a range of pre-fried breaded popcorn shrimps, ebi cheese balls, and popular shrimp dusted products. In addition, its pasteurized canned crabmeat products comprise colossal lump, jumbo lump, back fin, specially meat, and claw meat products. The company was founded in 1972 and is headquartered in Bangkok, Thailand.
​Phiboonchai Maepranom Thai Chili Paste
Phiboonchai Maepranom Thai Chili Paste Co., Ltd. is one of the leading manufacturers and exporters of ready-to-eat products from Thailand under 'Maepranom Brand' since 1959. Their products are varieties of ready-to-eat chili in oil, ready-to-cook chili, and curry pastes as well as, relishes seasonings and sauces.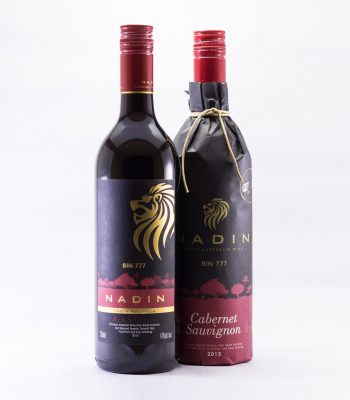 Thai Spirit Industry Co., Ltd
The Thai Spirit Industry Co., Ltd., a multiple beverage producer specializing in fruit wine-based products since 2003, single-handedly reinvigorated the Thai RTD market by launching "Nite".
With a production capacity of 60 million liters of fruit wine-based products every year, TSI intends to become a key player in the international beverage market by focusing on commercial excellence and consistently emphasizing product improvement. The TSI team has over 30 years of experience in wine fermentation technology. With TSI's quality management and proven expertise, our customers can be assured of the highest quality products.
The Magic Tree
The Magic Tree distributes cold pressed oils.
For more information, please visit http://www.speciality-asia.com/welcome