เหล้าสปิริตที่มีรสชาติแรง ไม่เหมาะที่จะนำมาผสมกับค็อคเทล หรือจิบเป็นช็อตเพียวๆเพื่อให้เมา… ไม่ว่าจะเป็นเหล้า ไวน์ หรือเบียร์ หากเรารู้วิธีจิบแบบพอดี จิบอย่างเข้าใจ และจิบอย่างมีความรู้แล้ว ก็จะช่วยให้เราดื่มด่ำรสชาติของเครื่องดื่มนั้นๆได้อย่างเพลิดเพลินยิ่งขึ้น
วิสกี้แบบซิงเกิ้ลมอลต์ (Single Malt Whisky) เป็นเหล้าที่มีรสชาติเข้มข้นมากที่สุดในโลก ผลิตจากเมล็ดธัญพืชที่ถูกเพาะให้งอก (ปรกติใช้ข้าวบาร์เลย์), น้ำ และยีสต์ ผ่านกระบวนการผลิตที่ค่อนข้างยุ่งยาก และและซับซ้อน ตั้งแต่การเพาะให้งอก(malting), อบแห้ง, บด, หมัก, กลั่น, เจือจาง, บ่ม, เจือจางครั้งที่สอง และการบรรจุขวด
การจิบวิสกี้ ก็เหมือนกับการจิบเครื่องดื่มแอลกอฮอล์ชนิดอื่นๆ กล่าวคือ มันเป็นเรื่องที่ต้องใช้เวลาในการเรียนรู้ แต่โชคดีที่เรามีผู้เชี่ยวชาญคอยให้ความรู้กันอยู่แล้ว เราจึงไม่ต้องศึกษาด้วยตัวเองทั้งหมด แค่เริ่มต้นด้วยการทำตามคำแนะนำต่างๆของกูรูเหล่านั้น
สำหรับเวิร์กชอปกิจกรรมที่ชื่อว่า Single Malt Masterclass ถือเป็นจุดเริ่มต้นที่ดี ที่ช่วยให้เราได้รู้จักกับวิสกี้ซิงเกิ้ลมอลต์ดีๆ มีคุณภาพ จุดประสงค์ของงานนี้ คือ ให้ผู้เข้าร่วมทั้งหลายเข้าใจถึงประวัติความเป็นมา ของเหล้าซิงเกิ้ลมอลต์ กิจกรรมยังสอนถึงรสชาติและกลิ่นหอมของที่มีความแตกต่าง ที่เกิดขึ้นจากสถานที่บ่มเหล้าที่ต่างออกไปในสกอตแลนด์ ทั้งยังสอนวิธีดูตัวเลขข้างขวดเหล้าซิงเกิ้ลมอลต์อีกด้วย ปิดท้ายด้วยการ สอนวิธีดื่มแบบต่างๆ รวมทั้ง การแพริ่งหรือจับคู่กับเมนูอาหารที่เหมาะสม เพื่อช่วยเสริมรสชาติให้ดีขึ้นอีกด้วย สำหรับใครที่สนใจเวิร์กชอปนี้ว่ามีอะไรอีกบ้างตามไปดูกันได้เลยที่ Single Malt Masterclass 
เราขอแนะนำ SINGLE MALT WHISKY 4 อันดับ ยอดเยี่ยมแห่งปี 2020
อันดับ 1 The Singleton Of Dufftown 12 Years Old
The Singleton Of Dufftown 12 Years Old แบรนด์ที่มีโลโก้โดดเด่นเป็นรูปปลาแซลม่อนกระโจนอยู่ด้านบน!
และเมื่อเปิดกล่องออกมา จะเห็นขวดทรงคลาสสิค สีเขียวมรกต ซึ่ง Singleton รุ่นนี้มาจากเขต Speyside ประเทศสกอตแลนด์ จุดเด่นอยู่ตรงที่มีความ smooth และมีความเป็นเอกลักษณ์ของ Single malt Scotch Whisky โดยแท้จริง มาพร้อมกับโน๊ตผลไม้ตระกูลเบอร์รี่ และ brown sugar ซึ่งจะทำให้ได้กลิ่น fruity notes หอมบางๆ ให้ความรู้สึกที่ทั้งคลาสสิก และนุ่มนวล ดื่มสบายอีกด้วย

นอกจากนี้สำหรับคนที่กำลังมองหาความรู้ซิงเกิ้ลมอลต์โดยเฉพาะ เราขอแนะนำ "Single Malt Masterclass" เวิร์กช็อปที่มุ่งเน้นความรู้ ประวัติความเป็นมา รวมถึงวิธีการดื่มอย่างสากล ที่ให้คุณดื่มเป็นอย่างมืออาชีพ
นี่คือวิสกี้สูตรลับที่เรียกได้ว่า เป็นเสน่ห์แห่งความมืด มาพร้อมอโรม่ายวนยั่วของหนังสัตว์, ยาสูบ และ น้ำตาลจากข้าวบาร์เลย์ รสชาติมีความมัน เข้มข้น เคล้ารสของเครื่องเทศ และผลไม้สีดำอันเข้มข้น ทิ้งรสสุดท้ายยาวนาน
วิสกี้หอมกลิ่นควัน เครื่องเทศ ผลเชอร์รี่ที่โตเต็มวัย และครีมวานิลลา เนื้อหนา เข้มข้น สัมผัสได้ถึงรสชาติของมอล์ต และเชอร์รี่ที่อบอวลไปทั่วกระพุ้งปาก หวานฟรุตตี้น่าหลงใหล นอกจากนี้ ยังเต็มไปด้วยอรรถรสอันทรงพลังของถ่านหิน และไม้โอ๊ค ทิ้งรสสุดท้ายยาวนาน เผ็ดร้อน เคล้าอโรม่าของผลมะเดื่อ, ควันถ่านหิน และวานิลลา
เป็นวิสกี้ที่ส่งกลิ่นหอมของผลไม้แห้ง สอดประสานเข้ากับรสช็อคโกแลตเข้มข้น และรสถั่วนวลๆ แฝงกลิ่นไหม้ของไม้ขีดไฟ, จันทน์เทศ, อบเชย และวานิลลา ยังมาพร้อมรสชาติของดาร์คช็อคโกแลต, ส้ม และผลไม้สด กลิ่นหอมของจันทน์เทศหวนกลับมาอีกครั้งหลังรับรู้ได้จากครั้งแรกไปสักพัก สัมผัสสุดท้ายทิ้งกลิ่นดาร์คช็อคโกแลต และเครื่องเทศแห้ง
ทั้งหมดนี้คือ Single Malt แห่งปี 2020 ที่เหล่าแฟนๆวิสกี้พลาดไม่ได้! ลองไปหามาจิบกันดูครับ
If you've been confusing your pilsners with your IPAs and imperial stouts, you need to consult this thorough chart from Greg Engert. His profiling system separates beer into seven categories — crisp, hop, malt, roast, smoke, fruit and spice, and tart and funky — and is used nationwide to help drinkers understand what's in their glasses. Even if you hate beer, he has some ideas for you.
1. CRISP
Crisp beers are lighter, cleaner in flavor, and crisply refreshing. They range in color from straw to amber, have low to medium abvs, and are light to medium in body.
Delicate fruit: While not particularly malty or hoppy, these styles show a bit of fruit flavor—like green apple, berries or pear—from the employment of ale yeast.
NOTABLE STYLES
Cream Ale
English Blond Ale
American Blond Ale
Wheat Ale
Kölsch
Malt-accented: Lacking the fruit and spice aromatics of most ales and showcasing a much milder hop profile than Pilsners, these brews demonstrate a full bready, almost biscuity, malt flavor in addition to their crisp dispositions.
NOTABLE STYLES
Pale Lager
Helles Lager
Amber Lager
Vienna Lager
Märzen/ Oktoberfest
Helles Bock
Brisk hoppiness: A more emphatic hop regiment, typically employing German and Czech-grown hops (often referred to as Noble hops), results in crisp and refreshing brews that are drier and snappier in the finish, with spicy, herbal, and floral aromas abounding.
NOTABLE STYLES
Pilsner
Kellerbier/ Zwickelbier
Hoppy Lager/ India Pale Lager
Imperial Pilsner
PAIRINGS FOR CRISP BEERS: Spicy cuisines, light seafood, leafy greens and salads, sushi, roast chicken.
2. HOP
These brews are all about the delicious aromas and pronounced bitterness derived from generous additions of hops. Though typically endowed with some malt richness, hops in these brews will always provide the most intense flavor contribution. These beers range from medium to full bodied, yellow to brown in color, and low to high abvs.
Earthy and dry: Lighter and drier malt profiles along with earthy, hay-like, grassy, and woody hop flavors serve to define the character of these brews.
NOTABLE STYLES
Ordinary Bitter
English Pale Ale
English India Pale Ale
Belgian IPA
Malty backbone: While judiciously hopped, these beers have a fuller malt profile and body, often adding fruity flavors and a degree of caramel. The flavor balance still leans heavily toward the hops, which are highly aromatic and suggestive of pine and tropical fruit.
NOTABLE STYLES
California Common
American Amber Ale
American Imperial Red Ale
American Barleywine
Bold, herbal and citric: The milder malt character and the heavy use of intensely flavorful hops leads to brews that are brimming with hop-driven notes of citrus, resin and tropical fruit.
NOTABLE STYLES
American Pale Ale
American Fresh Hop Ale
American India Pale Ale
American Imperial IPA
PAIRINGS FOR HOP BEERS: Aged/hard cheeses, fried foods, burgers, rich/intense meats, deli sandwiches.
3. MALT
Malt-driven flavors dominate the flavor profiles of these brews; in each, expect a degree of sweetness and deep malty notes of nuts, toffee, caramel, toast, and fruit. These beers range from copper to dark brown in color, from light to full bodied, and low to high in abv.
Toasty and nutty: These brews tend to combine a mildly crisp quality with full bready malt flavors; think biscuity, nutty and toasty accents. Stronger versions can show a touch of caramel, while the biggest begin to display raisin and fig nuances.
NOTABLE STYLES
English Mild
Dark Lager
Dunkel Lager
English Brown Ale
Düsseldorf Alt
Dunkles Bock
Doppelbock
Eisbock
Fruit and toffee: In addition to a solid malt backbone, these brews possess mildly fruity aromas; caramelized, toffeeish flavors are layered with notes of dried fruit, red delicious apples, oranges, and plums.
NOTABLE STYLES
Best Bitter
Scottish Ale
Irish Red Ale
Biére de Garde
Belgian Pale Ale
Extra Special Bitter
English Strong Ale
Wee Heavy/ Scotch Ale
Wheatwine
English Barleywine
PAIRINGS FOR MALT BEERS: Pizza, root veggies, blue cheese, cured meats, seared pork, poultry, game.
4. ROAST
These brews employ highly roasted malts grains for coffee and cocoa flavors, rich mouthfeels, and very dark appearances. They can be medium-light to full bodied, from deep copper to black in color, and low to high in abv.
Soft and silky: Though these brews tend to be dark and malty rich, they do not show intensely roasted qualities; the profiles gravitate toward milk chocolate, hazelnut and latte. More intense styles exhibit dark fruit nuances.
NOTABLE STYLES
Schwarzbier
Brown Porter
Sweet Stout
Oatmeal Stout
Imperial Brown Ale
Imperial Porter
Foreign Export Stout
Belgian Stout
Dark and dry: The roastiest and driest of the dark brews; notes of burnt grain, tar, dark chocolate and espresso predominate. Fruit flavors emerge in the strongest versions, including plums, cherries, raspberries, and prunes.
NOTABLE STYLES
Dry Stout
Black IPA
American Brown Ale
Robust Porter
American Stout
Imperial Stout
PAIRINGS FOR ROAST BEERS: Grilled/blackened pork, poultry, game, seafood, dessert, barbecue, raw shellfish.
5. SMOKE
Brews that incorporate malts smoked over various wood fires, or aged in Single Malt Scotch Whisky oak barrels. These beers range from medium-light to full bodied, can be deep amber to dark brown in color, and may be medium to medium high in abv. They are typically milder brews, were it not for the often dramatic smoky flavors.
Subdued smolder: The smoked flavor is more subtle for styles within in this category; prevalent toasty and/or roasty malt flavors balance against the woody, peaty, or spicy smoked notes.
NOTABLE STYLES
Smoked Beer
Steinbrau
Smoked Porter
Spicy and meaty: Heavily smoked, sausage-like flavors are the calling card of these beers. Bonfire aromas overlay a range of subtler flavors, from biscuity malt to bananas, nutmeg, and clove, to raisins, toffee and nuts.
NOTABLE STYLE
Rauchbier
PAIRINGS FOR SMOKE BEERS: Raw fish, sausages, game meats, pork cuts.
6. FRUIT & SPICE
The flavor profiles of these beers are most notable for the bold fruit and spice flavors they possess; fruits and spices are sometimes added to further accentuate such flavors. These brews may be sweet, semi-dry, or dry, but are never overtly bitter. Abv ranges from low to high, body is low to high and color ranges from golden to dark brown.
Bright: Expect brighter fruit qualities from these styles, like apple, pear, peach, orange, lemon, banana, and apricot. Bubblegum is apparent in some cases as well as the following spices: clove, pepper, vanilla, and coriander. Stronger versions show malt notes of toffee, caramel and toast.
NOTABLE STYLES
Kristalweizen
Witbier
Hefeweizen
Belgian Blond Ale
Saison
Gruit Ale
Belgian Strong Blond Ale
Belgian Strong Pale Ale
Tripel
Dark: Expect darker fruit qualities from these styles, like fig, raspberry, prune, raisin, cherry, plum and strawberries; some are downright vinous, sharing aromatics akin to red wine. Spicy aromatics arrive in the guise of clove, pepper, rose, nutmeg, cinnamon, and even a hint of smoke in some cases. Malt flavors manifest themselves with chocolate, caramel and nutty notes.
NOTABLE STYLES
Dunkelweizen
Belgian Dark Ale
Dubbel
Belgian Strong Dark Ale
Weizenbock
Quadruple
PAIRINGS FOR FRUIT & SPICE BEERS: Crab, mussels, lobster, lighter fish, cured meats, sausages, salads, poultry, pizza, spicy cuisines.
7. TART & FUNKY
These are the sour brews that show rustic, earthy and winey notes. Some are rather light and elegantly acidic; some are darker and vinous, while others are exceedingly funky and sour. They can be light to medium-full bodied, range in color from straw to dark brown, and may be extremely low in alcohol or even quite strong.
Delicate: Mild acidity, paler malts, and lighter bodies make these refreshing and crisp. They are characterized by being softly tart, brightly fruity (lemon, orange) and lacking a prominently funky character.
NOTABLE STYLES
Berliner Weissbier
Gose
Faro
Fruity and vinous: The most wine-like of all of the Tart & Funky brews. Pronounced acidity is coupled with fruity aromatics (cherry, raspberry, and black currants), sometimes resulting from an actual addition of fruit. Many exhibit caramelized, vanilla, toffee, and toasty flavors due to oak aging.
NOTABLE STYLES
Flanders Oud Bruin
Flanders Red Ale
Wild Ale
Traditional Fruit Lambic
Earthy: Typically quite sour and funky, and sometimes aged in oak barrels, these brews possess intensely rustic qualities; many show horsey, farmy, earthy, barnyardy, and leathery notes. Milder fruit notes may occur, and are redolent of peaches, strawberries, apricots and grapes.
NOTABLE STYLES
Saison
Wild Ale
Gueuze Lambic
Traditional Unblended Lambic
PAIRINGS FOR TART & FUNKY BEERS: Rich meats, game meats, mussels, clams, oysters, funky cheeses, fruit desserts.
by Greg Engert
Credited to https://www.splendidtable.org/story/the-7-flavor-categories-of-beer-what-they-are-how-to-pair-them
Five steps to navigating complicated beer menus without all the fuss!
There's plenty to admire about America's craft beer renaissance: the wide variety and distribution of unique beers, the rise of local breweries, and the steady decline of light beer. With more than 3,000 breweries nationwide, it's easier than ever to find a great craft beer near you. But as the industry grows, so does the complexity of the average beer menu. These days, even relatively standard beer lists can contain arcane terms like "nitro," "IBU," and "flux capacitor" (yes, it's a real thing). What are the more casual beer drinkers among us to do?
Don't panic, for starters. You don't have to transform yourself into a weirdly intense "beer person" to try (and enjoy) something new at a "fancy" beer bar. For help cutting through the jargon, we spoke to Greg Engert, the James Beard Award-nominated beer director of Neighborhood Restaurant Group in Virginia and Washington, D.C. The world of craft beer can be "overwhelming," Engert admits, and even "a little bit pretentious"—but it doesn't have to be. By following these five simple steps, you'll be able walk away from any craft beer bar experience without wanting to murder the beer snob friend who dragged you there in the first place.
At a true craft beer bar, every staff member should be trained to guide you through the menu, says Engert. Even if the bartender or server doesn't know every single brew, he or she should be able to determine, based on the style and ingredients, whether a beer is right for you. Keep in mind, "you're going to a professional," says Engert.
You are not, however, going to a mind reader. It helps to bring some working knowledge of beers you've liked, even if it's just a brand name or a vague memory. The more specific you can be about your taste preferences, the better your recommendation will be. The following are some examples you might mention:

Individual beers. Let's say you hate Sierra Nevada Pale Ale and you love Blue Moon. Based on those selections—the former mildly bitter and hoppy, the latter fruity and spicy—the bartender will be able to steer you toward a sweeter, fruit-forward beer like a German Hefeweizen.

Flavors. Many bars now organize their beer lists by flavor rather than style or country of origin, thanks in part to Engert. His flavor profile system classifies beers into seven broad categories: Crisp, Malt, Hop, Roast, Smoke, Fruit and Spice, and Tart and Funky. There are subtle variations within each group, of course, but when flavors overlap—a crisp beer, for instance, might have a bitter, hoppy finish—Engert relies on a distaste test: "If somebody were to absolutely abhor this beer, what would they hate about it? That's the category in which it goes, because that's the most overarching thing." Engert has seen his system catch on in bars across the country—and, notably, at Whole Foods—but even if your bar doesn't use the same categories, knowing these flavor terms can help you articulate what you want.

Styles. If you already know you tend to prefer one style of beer, feel free to ask for one—but remember that style can be subjective. "Somebody's session IPA is another person's American pale ale," says Engert. Read the ingredients (or ask the bartender) to find out what flavors you're getting.

But don't bother asking for a beer by its country of origin. The distinction is essentially meaningless, according to Engert. "It's not like wine [which is] tied to geography and region because of the terroir of the grape," he says. "Beer has far fewer boundaries that way." American beer can be brewed in the "Belgian style." German beer can be sour, smoky, or bacon-y, not at all light or refreshing like a quintessential lager. When trying to figure out what to order, stick to flavors and styles.

"The best visits to a bar include splashes of beer," says Engert. All craft beer bars stock small glasses for tasting, so you can and should sample a few different brews before you order. "You should never, ever, feel bad about asking, 'Can I just try a little splash of that?'" Engert says. So don't be shy, but do be aware of the situation—if it's three deep at the bar, don't expect to try every beer on the menu.

Not all beers are meant to be served ice-cold in a 16-ounce shaker glass. As a general rule: lighter beers will be served colder, in straight-sided glasses, while heavier beers will be served warmer, in curved glasses (like tulips and snifters). But keep in mind price can also be a factor: Even if a particular IPA doesn't need a snifter to release its flavor, it might be served by the 10-ounce glass because it would cost $20 by the pint. If it's a high-ABV brew, you won't need that much of it anyway.

Most of the time, if you order an unusual beer at a craft beer bar and wind up regretting your choice, you can't send that beer back and expect not to have to pay for it (especially if you've already followed Steps 1, 2, and 3). But there are a few cases where you should definitely consider complaining, says Engert:
If your glass is hot to the touch (which means it probably just came out of the dishwasher).
If your beer tastes sour and it wasn't described as a sour beer (which might mean it's "infected").
If your beer is flat, without a generous layer of foam on top (which means the glass might not have been rinsed completely and soap residue has prevented foam from forming).
In any of these situations, you can and should send the beer back.
Drinking beer should be fun! Whatever you do, don't let people who take beer way too seriously ruin your good time.
About the Author
The buzzing three-day event welcomed 3,000 trade visitors and over 160 global suppliers from all over the world to Singapore
SINGAPORE, 27 July 2017 – Over the course of the event, Speciality & Fine Food Asia (SFFA) and Restaurant, Pub & Bar Asia (RPB Asia) welcomed approximately 3,000 trade visitors through its doors. In addition to the 161 global exhibitors from 23 countries, buyers were treated to an exciting programme of live demonstrations by acclaimed chefs, sommeliers, tea masters, baristas and bartenders, panel discussions with industry experts and business mentoring sessions where SME experts were on hand to offer free one-to-one advice.
Fresh Montgomery, a specialist exhibition organiser in the food & beverage, foodservice and hospitality industries, has been organising the UK edition of Speciality & Fine Food Fair for the last 17 years. Fresh Montgomery and its sister company Montgomery Asia have designed the trade-only shows to be a focused, thoughtful set-up that is primed for creating the right connections between suppliers and trade buyers to inspire all with innovative ideas.
"We're proud that the inaugural editions of SFFA and RPB Asia were a tremendous success. The only dedicated B2B trade shows in Asia to provide a platform for seamless sourcing of global brands of speciality produce, F&B buyers, chefs and distributors took this opportunity to network and discover exciting, fresh collaborations with the many suppliers at SFFA and RPB Asia." says Soraya Gadelrab, Portfolio Director, Fresh Montgomery. "As the focal point of the Southeast Asian F&B trade show scene, SFFA & RPB Asia will be back for a second run next year from 17-19 July 2018 and it'll be an even better and bigger showcase of artisan and high-quality products."
Chefs from newly minted Michelin-starred restaurants, Han Li Guang (Labyrinth) and Sam Aisbett (Whitegrass) presented live cooking demonstrations alongside the headline chef of SFFA, Ray Adriansyah. The chef and co-owner of award-winning Locavore in Bali added that "SFFA has accomplished so much for its inaugural edition in Singapore. It brought together fine food and drink producers from all over the world for a remarkable and enriching time."
Local producers took this opportunity to showcase their finest artisanal food and drink products to the Southeast Asian market. Carole Tan, founder of Teaspec commented: "It was a productive three days at the show where we met many quality buyers and distributors. SFFA was a fantastic opportunity for us to expand our network and connect with other F&B professionals in Southeast Asia. With exhibitors and visitors in the foodservice and hospitality industries from UK, Korea and France among many others at the show, we could also tap on different markets that we did not have access to prior to SFFA. As we are currently expanding in the UK, we will be attending the Speciality & Fine Food Fair in London this September as part of our expansion plan; it will hopefully open new doors for us in the UK. Without a doubt, you will also see us at Speciality & Fine Food Asia next year!"
Among many other exhibiting suppliers, Silver Bullet Consortium, an exclusive importer of spirits from Tamborine Mountain Distillery, had also rebooked for next year's edition of Restaurant, Pub & Bar Asia. Based in Singapore, Adrian Lim, Managing Director of Silver Bullet Consortium says: "We had an amazing time at the inaugural edition of RPB Asia. The bar and restaurant scene in Southeast Asia has been extremely lively and vibrant and RPB Asia was a great platform for us to reach out with other key buyers such as restaurant owners, importers and even bartenders. There was a nice mix of industry players at the show and our products attracted a lot of interest from global buyers. We can't wait to see what next year's edition has in store for our business."
Speciality & Fine Food Asia and Restaurant, Pub & Bar Asia will take place again next year from 17-19 July 2018 while the 2017 UK edition will take place from 3-5 September 2017 at Olympia, London.
For future updates, visit the official show websites – Speciality-Asia.com and RPB-Asia.com, and follow the shows on social media:
Speciality & Fine Food Asia
Fb.com/SpecialityAsia or Instagram.com/SpecialityAsia or Twitter.com/Speciality_Asia
Restaurant, Pub & Bar Asia
Fb.com/RPBAsia or Instagram.com/RPB_Asia or Twitter.com/RPB_Asia
Guess what today is? National tequila day! Woohoo! It's really just a lovely excuse to dust off my tequila bottles and style a photo shoot. Who am I kidding here? My tequila bottles don't last long in my home to collect any dust.
I pulled out my bar cart and had some fun with fresh produce and tequila. If you know me, you know that I can't stand neon artificial sweet and sour mixes. There is no need for that gross nonsense. I make my own flavored margaritas with fresh fruits and fresh juice.
That's when I came up with the idea of infusing my own tequila and making fruit-infused spirits. They add such an amazing flavor to drinks. Here are a few infused cocktails for some inspiration: Tequila-Infused Peach Sangria, Thyme Infused Ruby Red Grapefruit Margaritas, Spicy Citrus Margarita, and Strawberry Tequila Sangria.
I recommend selecting quality blanco tequila, but no need to buy a pricey bottle, just be sure its 100% agave so that it is smooth and lacks additives.
Summer is the perfect time to infuse tequila because there are so many fruits in season. Have fun picking your fruits, berries, citrus, and even chiles. I chose ripe mangos, figs, strawberries, pineapple, peaches, and watermelon.
All you have to do is wash your fruit very well and slice it. I purchased small 12-ounce jelly jars and packed them with slices of fruit and topped them with 4 to 5 ounces of tequila, screwed on the lid, and voila…so simple! Don't forget to label your bottles with the name of the infusion, date, and drink within one year. As the sprits age, the flavor becomes more complex and smooth.
I'd suggest placing the jars in a cool dark place or in your fridge. Shake the jar once a day to break down the fruit and mix the juices. The infusion process can take up to a month.
If you are looking for a unique gift to give a hostess, give her a beautiful jar of some homemade hooch with a Latin Twist book (currently on special) or make a large batch and host your own fiesta and get figgy with it, and make these refreshing fig margaritas.
For recipe: http://muybuenocookbook.com/2015/07/fruit-infused-tequila-fig-margarita/
I'm very happy to report that Abruzzo winemaker Talamonti's Moda 2009 DOC red wine has won the Altroconsumo Best Wine of 2012 award.  Well done to Talamonti!
I have to say that I'm not that surprised a Talamonti wine has won an award.  I was lucky enough to have received a selection of Talamonti wines this year and I liked them a lot.  Others, it seems, share my high opinion of Talamonti's wines.
Independent Wine Award
You should also know that the Altroconsumo wine award is not simply a case of Italian wine makers getting together and deciding who should receive this year's pat on the back.
No, the Altroconsumo people choose wines for a blind tasting directly from wine shop or supermarket shelves in Italy meaning that what they taste is what customers buy.  Indeed, for the Altroconsumo awards, direct samples from Italy's wine makers are not accepted.
324 Italian Wines
This year, 324 wines were selected for the Altroconsumo test.  Only those wines which are distributed widely in Italy, cost less than €15 and which come from reputable wineries are chosen by Altroconsumo which is an independent Italian consumers' association.
The Altroconsumo Italian consumers' association produces an annual guide called Guida Vini – simply – Wine Guide.  The guide is now in its 7th year and I'm going to ask Santa to bring me a copy of Guida Vini 2012 for Christmas.
Just to remind you, right at the top of all those 324 wines came Talamonti's Moda 2009.  The Talamonti winery has only been around for 10 years, but this Abruzzo, Italy based Italian wine producer  has been busy and its wines can now be located and drunk in 30 countries around the world.
Make a note of that name:
Talamonti Moda 2009 and look out for it on restaurant wine lists and keep an eye out for the label in wine shops.  If you cannot find Talamonti wines near year, let me know and I'll have a word with them and see what can be done.
If you are a restaurant owner and are looking for a new wine to spice up your wine list, give Talamonti a call and ask for Rodrigo Redmont.
Credited to http://italychronicles.com/wine-of-the-year-talamonti-moda/
Check out the wine at http://wineandabout.com/product/moda-montepulciano-dabruzzo/
In our constant search for top-quality Abruzzo wines available outside of Italy, we recently visited the Pescara province's Azienda Vinicola Talamonti, set within the 'Golden Triangle' of Abruzzo (created by Loreto Aprutino, Moscufo & Pianella, an area primarily famous for its olive oil). This was one of those Abruzzo days when the sky was marvelous & faintly oppressive at the same time, which lent a slight vulnerability to the externally small building housing the admin and processing area. We were greeted by the hugely personable Rodrigo Redmont, a fluent English speaker (thankfully!) and Sales Director for the estate. A quick blitz through the office where we were quickly introduced to the ever-busy Antonella Di Tonno, daughter of the man responsible for the estate as it is today, Alfredo Di Tonno; this was followed by a chat about the vineyard-estate's formation, before a tour of the vineyards themselves.
The Talamonti vineyard-estate comprises 32 hectares dedicated to the production of classic Abruzzo grapes, Trebbiano d'Abruzzo, Montepulciano d'Abruzzo & Pecorino, as well as Merlot grapes currently used in a blend for their Kudos wine with the Montepulciano.  The vineyards that now provide Talamonti's grapes were previously part of an ambitious co-operative project undertaken by 18 or so Italian business men, mostly with some connection to Abruzzo. Not surprisingly perhaps, as time passed this number dwindled with people losing interest or lacking the patience such a business requires, until in 2001 only a hard-core was left, namely the Di Tonno family. Since then the family, convinced of the merits and potential of the estate, have dedicated themselves vigorously to developing the business, both in terms of their products' quality & quantity and the brand.
Talamonti's vineyards mostly benefit from a favourable south-easterly exposure, and from the micro-climate and terrior that typifies the area along the Tavo Valley, making it one of the most popular areas in Abruzzo for making wine. The vineyards roll down onto the cantina, where the wine is processed and where our tour continued. Rows of modern metal fermentation vats in decreasing sizes fills the first half of the processing area, with a comparably humble in-house bottling & labling area below that leading up to the loading area for collection & despatch. The vineyard also utilises a surprisingly international selection of oak for its barrels, providing a variety in the seasoning and toasture, apparently.
During a lunch with Signor Redmont we sampled some of the Tre Saggi, a 100% Montepulciano wine that is Talamonti's flagship red; a powerful, darkly complex berry flavour, this wine needs to accompany strong rich flavours, such as red meat or potent cheese, otherwise could easily overwhelm everything else. The name refers to the Three Wise Men, and was chosen due to a fresco in a nearby church. Notably this wine is perfect for aging, with 8-10 years considered acceptable.
At home and with family or friends we have sampled a variety of wines from the vineyard. Their cerasuolo, Rosè, had a light but vaguely spicy nose, with raspberries and the familiar (for cerasuolo) toffee flavours; this one divided our group of samplers, some finding it a bit too light & smooth, but interestingly those of a slightly older generation rhapsodising on its perfectness for a summer day!
The Montepulciano/Merlot blend Talamonti creates for their Kudos is as the name suggests worthy of praise; a more fruity flavour with less of the darkness of the Tre Saggi, tanniny and with a long finish, hints of coffee (or chocolate?).
The other we feel we should particularly mention here, not least as it is a grape variety one of our reviewers is particularly enamored with when done well, was the Pecorino wine, Trabochetto (named after the fishing platforms, trabocchi, on the Abruzzo coast); definitely hints of the pear-esque flavour associated with the pecorino grape, but this was also felt by some in our group to be a tad too smooth & light so perhaps should not be served too cold to avoid diminishing the delicateness of flavour…
Their other staple wines (Trebì and Modà) are also definitely worth checking out, and a league beyond many you will see in the shops, and the perfect accompaniment to many favourite Italian classics, pizzas, pasta, pecorino cheese and beyond.
Another aspect of Talamonti we feel we should mention is the effort and creativity that has gone into their design & branding. Even outside the context of Abruzzo, their website is fascinating and well-crafted, informative and surprising, and the printed material available also shows a flair for the aesthetic and an attention to detail often amiss! This has also been brought to bear on their bottle & label designs, which we really liked for their modernity and simplicity – the Pecorino one here is an excellent example; font, graphics & colours all representing the product well. The Rosè, Trebì and Modà wines all have a pleasing geometric vibe.
Set within the comune of Loreto Aprutino, Pescara province, Azienda Vinicola Talamonti provides visitors to the area with an excellent opportunity to see a small-scale Abruzzo wine producer in operation. Talamonti are happy to organise wine-tastings, and any interested parties should contact Antonella Di Tonno via the details below to make a reservation.
Credited to http://www.lifeinabruzzo.com/talamonti-wine-design-combine-divine-in-abruzzo/
Check out the wine of Talamonti at http://wineandabout.com/store/e-shop/q-wine/
Asian edition of the UK's market-leading gourmet trade show announces over 50 exhibitors
One of the most hotly anticipated new launches in the Asian trade show calendar, Speciality & Fine Food Asia (SFFA) will take place in Singapore from 18-20 July 2017 at Suntec Singapore International Convention and Exhibition Centre. The eagerly-awaited show, which also incorporates Speciality Chocolate Asia, will take place alongside Restaurant, Pub & Bar Asia – a brand new trade show created in response to the demand from the restaurant, pub, bar and hospitality industries.
"We're very excited to announce the first group of exhibitors that have been confirmed for Speciality & Fine Food Asia," says Christopher McCuin, Group Business Development Director, Fresh Montgomery. "There are amazing gourmet, artisan producers and brands from across the world – from UK to Taiwan, and beyond – that are looking to establish or grow their presence in Southeast Asia."
Fresh Montgomery, a specialist exhibition organiser in the foodservice and hospitality industries, has been organising the UK edition of Speciality & Fine Food Fair for the last 17 years. Showcasing innovation from the finest artisan food and drink producers, the events are vibrant and pivotal in unveiling new brands, and inspiring exciting trends. By launching in Asia, Fresh  Montgomery and its sister company Montgomery Asia, are offering a unique opportunity for the fine food and drink producers to reach new markets.
The inaugural events in Singapore will mirror the dynamic UK concept, which draws in more than 850 exhibitors, and over 11,000 trade attendees each year. SFFA will host top attractions including Fine Food Live – an inspiring chefs' demo theatre hosted by top chefs; a Business Mentoring Area where SME experts are on hand to offer free one-to-one advice; and a Start-Up Village – a zone devoted to 30 up-and-coming artisan food producers showcasing exciting and innovating products. Notably, with the rising demand for artisan and gourmet chocolate in Southeast Asia, Speciality Chocolate Asia will be the region's only trade event dedicated to premium chocolate, and has already attracted chocolatiers from Vietnam, Singapore and Malaysia.
Singapore companies are strongly represented in the initial line-up, with cult favourite artisan brands like Shermay's Fine Foods, Straits Preserves and Ette Tea part of the exhibitor list. Young, fast-growing brands like Coco Loco, Hook Coffee, We Are Cultured and Amazin' Graze – all of whom started with a dynamic presence online, are now looking to expand their businesses on a B2B and regional level.
A key partnership at the inaugural SFFA is with The Great Taste Awards – the globally recognised benchmark for the world's best food and drink. It has been described as the 'Oscars' of the food world and the 'epicurean equivalent of the Booker prize'. Organised by the Guild of Fine Food, visitors can expect to try over 200 Great Taste award-winning products.
"It is an exciting opportunity to be able to showcase a number of Great Taste winners to the Southeast Asian market. Our winners are all genuine food people who care about the quality of food and drink they produce, said John Farrand, Managing Director, Guild of Fine Food. "We believe that Southeast Asian audiences are strong appreciators of fine food and drink products, and relish the chance to highlight some interesting and innovative producers to them at SFFA."
SFFA promises an unrivalled line-up that will make it a must-visit for trade buyers from retail, foodservice, travel, import, wholesale and distribution across Southeast Asia. Exciting new announcements for both Speciality & Fine Food Asia and Restaurant, Pub & Bar Asia will be  made in May.
For regular updates, visit the official show websites – Speciality-Asia.com and RPB-Asia.com
What Companies Should Visit?
Retailers, wholesalers, distributors, and importers for food and beverage industry
Food service companies such as club, restaurant, bar, cafe, spa, etc.
Airlines, cruise ships, and tourist destinations
Engaging Attractions with Fine Food Live
More than an exhibition, Speciality & Fine Food Asia and Speciality Chocolate Asia will inspire you with new ideas and demonstrations.
Fine Food Live is a demo theatre which delivers ideas and practical menu and cooking tips to help deliver you more customers and increase profits.
These sessions are the perfect way to keep on pace with the latest flavour trends, menu design styles and tackle topical issues such as sustainability and provenance from the best in the business. Each day in the Fine Food Live theatre, top chefs demonstrate their cooking skills to inspire and inform attendees. From discovering quality and passion in local produce to a modern look at food and flavours, Fine Food Live has something for everyone in the industry.
F
ine Food Live will be hosted by a leading chef from the region, and will bring together some of the best chefs in the region to give advice on menu development, key trends and profit maximization.
Speciality Chocolate Live
Located at the heart of Speciality Chocolate Asia, this live demonstration theatre is set to inspire with a line-up of top pastry chefs and chocolatiers. If you are serious about Chocolate & Confectionery don't miss these sessions, giving you loads of ideas and inspiration to take back to your business.
Thai Exhibitors
Thailand, one of the most buzzing South East Asia countries, has tons to offer in the area of food and drinks. Here are some of our featured Thai exhibitors, and more are on the way!
Boon Rawd Trading Company Limited
Boon Rawd Brewery was founded in 1933 and is based in Thailand. They produce and market various kinds of beverages, and have expanded in new directions encompassing food and snacks. Boon Rawd has also expanded into other businesses such as restaurants, logistics, property development and energy, which comprises of over 50 affiliated companies.
Eastern Polypack Company Limited (EPP)
Eastern Polypack Company Limited (EPP) is a member of Eastern Polymer Group (EPG) which specialized in thermal insulated tube, plastic sheet, automotive parts and accessory, aluminium air duct, lighting and plastic packaging.
EPP also has the capability in all field of production ranging from extrusion to molding to printing on packages. These ensure that our products are consistent in size and shape as well as meeting consumption standard. Products are contamination free for both with or without printing on as we use our unique food grade UV ink for printing on packages.
I Corporation
I Corporation brings the ultimate of all the best ingredients, creating the best and ultimate cakes and cookies. They make thousands of delicious cakes and cookies, delivering to customers every year.
Lakshita Holdings Co., Ltd
Lakshita Holding Co.,LTD., is one of the prestigious fast developing firms in the field of Export Company in Thailand. They are top 10 exporters in Basil Seed Drinks, throughout the world, and are dealing in more than 500 different products from different fields (food products, non food products including commodity products) and export round the globe.
Pakfood Public Company Limited
Pakfood Public Company Limited manufactures and distributes frozen foods and seafood products. Its frozen shrimp products include cooked shrimp, cooked shrimp ring, and stretched shrimp products. The company also offers a range of pre-fried breaded popcorn shrimps, ebi cheese balls, and popular shrimp dusted products. In addition, its pasteurized canned crabmeat products comprise colossal lump, jumbo lump, back fin, specially meat, and claw meat products. The company was founded in 1972 and is headquartered in Bangkok, Thailand.
​Phiboonchai Maepranom Thai Chili Paste
Phiboonchai Maepranom Thai Chili Paste Co., Ltd. is one of the leading manufacturers and exporters of ready-to-eat products from Thailand under 'Maepranom Brand' since 1959. Their products are varieties of ready-to-eat chili in oil, ready-to-cook chili, and curry pastes as well as, relishes seasonings and sauces.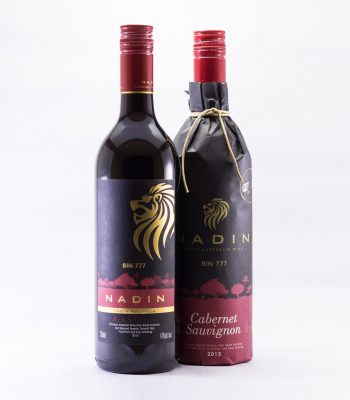 Thai Spirit Industry Co., Ltd
The Thai Spirit Industry Co., Ltd., a multiple beverage producer specializing in fruit wine-based products since 2003, single-handedly reinvigorated the Thai RTD market by launching "Nite".
With a production capacity of 60 million liters of fruit wine-based products every year, TSI intends to become a key player in the international beverage market by focusing on commercial excellence and consistently emphasizing product improvement. The TSI team has over 30 years of experience in wine fermentation technology. With TSI's quality management and proven expertise, our customers can be assured of the highest quality products.
The Magic Tree
The Magic Tree distributes cold pressed oils.
For more information, please visit http://www.speciality-asia.com/welcome
Solar energy, no sodium and organic fertilizer: how one of Australia's biggest wineries is reducing waste while saving money and energy.
One of Australia's biggest family-owned wineries wants to become the country's first zero-waste wine producer, and has invested more than $15m to achieve this goal.
De Bortoli Wines, which has wineries at four sites in two states, has already cut the amount of waste it disposes to landfill from 300 tonnes a year to 48 tonnes as part of a long-term sustainable business plan adopted in 2004.
This ambitious environmental management plan, which the company calls its carbon economy project, has resulted in the redesign of almost every aspect of production, from refrigeration, lighting and packaging to wine filtration pumps, compressors and composting systems for industrial waste such as grape skins, stems and seeds.
It has been a massive and meticulously planned undertaking for managing director and third generation winemaker Darren De Bortoli, and the company's operations manager, Rob Glastonbury.
Although the company's main winery is at Bilbul, a small Riverina town about six kilometres north-east of Griffith in southern New South Wales, it also owns two wineries in Victoria – in the Yarra Valley and the state's north-east – and another at Pokolbin in the Hunter Valley in NSW.
That has meant coordinating industrial energy audits, feasibility studies and production trials across the four sites, each with differing regional climates that are reflected in localised variations in energy and water consumption.
De Bortoli says the family company's commitment to sustainable business initiatives began with an application to the NSW Environment Protection Authority to expand the Bilbul winery.
"We had to prepare and submit an environmental assessment to the EPA as part of the expansion plan – that led to discussions about how we could improve production systems, do things differently," he says.
The WFA has also introduced a set of policies covering water use, climate change, farm biodiversity and genetically modified organisms. The climate policy encourages members to "minimise greenhouse emissions across all stages of production" and urges federal and state governments to "adopt a consistent approach to greenhouse gas and climate change, including adaptation strategies."
De Bortoli is also a Winemakers' Federation of Australia (WFA) committee member, and was involved in developing the WFA's environmental policies, which cover water us, climate change, farm biodiversity and genetically modified organisms. The WFA has played a critical role in shaping the industry's approach to sustainability. In 2000 it launched a 10-year marketing strategy that urged growers to preserve the reputation of Australia's wines through "environmental policies which manage salinity, pollution and urban encroachment".
De Bortoli also says he gave the former prime minister Tony Abbott "quite an earful" about Murray Darling basin water reform measures, and the need to "revisit some of the policies around groundwater extraction" and salinity.
The De Bortoli company became a founding member of the Australian Wine Research Institute's environmental assurance program, Entwine. It's a voluntary certification audit that sets environmental standards for a list of "business metrics" that include winery wastewater management, carbon emissions and use of synthetic refrigerants.
Glastonbury says environmental certification doesn't automatically "get more dollars, but it certainly opens more doors" in both global and domestic markets. "For many of our customers, unless you can tick that clean and green box, forget it. There's an RSL club on the north coast of New South Wales, and they want to see environmental certification before they start placing orders," he says.
Glastonbury says one of the most important, and early, environmentally inspired decisions for the company was to eliminate all sodium-based chemicals used in production and cleaning because of concerns about increasing levels of soil salinity across the Murray-Darling Basin. "It was Darren's decision, and it was a revolution – a huge change – because it meant we could reuse our waste water. It changed the industrial ecology of the business," Glastonbury says.
De Bortoli says his decision to eliminate sodium was inevitable and "a no-brainer." "It was good sense and good science. We're a business that's operating in the Murray-Darling Basin and that means we've got to look at ways we can tackle regional issues like salinity and water efficiency."
The company switched to potassium-based cleaning agents, which means the effluent contains potash, commonly used as an agricultural fertiliser. Prior to the decision to go no-sodium, the winery's wastewater was stored in large holding dams to allow oxygen to break down organic matter, and then transferred to evaporation basins.
The waste water from the Bilbul winery is now used to irrigate grain and fodder crops on a neighbouring farm owned by the De Bortoli family, and the sale of these crops offsets the costs of wastewater management at the winery. Glastonbury says the company installed a new low-energy wastewater treatment plant at Bilbul, which has cut electricity costs by about $200,000 a year.
At the Yarra Valley winery, an aerobic biotreatment plant is used to filter and recycle wastewater. It's the largest vineyard in Australia using biological viticulture techniques based on sustainable soil management practices advocated by US soil microbiologist Dr Elaine Ingham to improve water retention and soil health.
The winery has also introduced a composting system that uses waste windrows, or rows of compost heaps, to produce organic fertiliser for the vineyards. Other environmental initiatives at Yarra Valley include planting habitat and food trees for wildlife and brewing vats of compost tea using rainwater harvested onsite.
Glastonbury says the sustainability master plan for the four wineries aims to improve energy and water efficiency, minimise waste and cut carbon emissions while also cutting production costs.
One of the complex, long-term sustainability challenges is developing a smoother, more continuous "one shot" production system that will create further energy savings. The company is working with scientists from the University of Technology Sydney, who are studying the properties of wine particles to identify ways to minimise processing requirements.
In 2013, the company installed the Australian wine industry's biggest solar panel array at its Bilbul winery, and De Bortoli jokes that the system "pumps out so much electricity that we're now registered as a power station". The solar array supplements power from the grid, and has cut the company's carbon emissions by more than 314 tonnes a year.
Their efforts have been recognised and supported by the NSW government's sustainable advantage program, and won an Australian Business award for Sustainability in 2015. The bottom line is, of course, whether the company's carbon economy project delivers significant savings and return on investment.
Glastonbury estimates that redesigning the winery's aeration system has reduced power requirements "from 400 kW hours to eight, which saves us over $240,000 a year". Return on investment is currently at about 20% over five years, and the company has cut its carbon emissions by more than 2,500 tonnes of CO2 equivalent a year.
What's next? De Bortoli says there are new challenges in improving cross-flow filtration methods and reducing sediments in the waste stream. "The road to becoming a sustainable business is a long and interesting one," he says.
Credited to https://www.theguardian.com/sustainable-business/2016/jul/25/de-bortoli-aims-first-zero-waste-winery-australia
It's Not About The Pop!
If you're reading this, the chances are good that you're cheering for, and with, bubbles. Sparkling wine has arguably never been a more popular beverage choice, especially in the U.S. The Wine Institute reported that in 2015, Champagne and sparkling wine sales in the U.S. grew by two million cases, topping off at an incredible 21.7 million cases that year.
You might be a bit shocked to learn, however, that the iconic imagery of celebrating major life events with the loud pop of a Champagne cork flying across the room has got it all wrong, at least when it comes to the best way to enjoy your bubbly-drinking experience. And if you're like most of us, the bottle of sparkling wine at the end of that cork is being served too warm, too. Yeah, we know, we're party poopers, but we're trying to help you out, here.
While a cork-turned-flying-projectile is admittedly kind of fun, there are better ways of ensuring that your celebrations include getting the best out of the bottles of bubbly on which you spent your hard-earned cash. Those start with knowing the best way for chilling your sparkling wine (hint: it involves salt), and the best way to open it once it's cooled down (hint: it's not supposed to be noisy).
Here's a primer on chilling and opening your bubbles, with an overview of the science behind it, for those of you who are skeptics at heart, and in case you want to impress your friends with your wine knowledge.
Chilling it Out
Due to its carbonation, sparkling wine generally tastes best when it's served colder than most other wine styles. Typically, this is in the 43–48 degrees F (6–7 degrees C) temperature range. A lower temperature also slows down the molecular activity in the bottle, making it safer to open; warmer carbonated liquid tends to foam up more – which can make a mess. So, in a way, chilling sparkling wine is actually the first step in properly opening it.
You can achieve this chill-down by putting your bubbles into the refrigerator, but that takes about three hours, and mostly kills the romance associated with whipping out a bottle of celebratory sparkling wine. The quickest way to get your sparkling wine to the right serving temperature – usually getting the trick done on a 750 ml bottle in 20 minutes or less – is by using an ice bucket, ice, water, and salt.
First, fill the ice bucket about halfway with ice and water. This is the most important step in chilling the wine, and the one that even some seasoned professionals sometimes miss. A mixture of ice and water will chill down your sparkling wine much more quickly than ice alone. For that, we can thank the laws of thermodynamics (you know, the stuff you slept through during science class in high school). For the wine to cool, it needs to transfer its heat to its surroundings; the colder the surroundings, the more quickly it can do this. Ice, of course, cools the area around the bottle, but ice alone will have many air pockets between the ice cubes, and air, being a gas, isn't great at heat/energy transfer. Water, on the other hand, is a pretty good medium for transferring heat, and it will fill in the air pockets between the ice cubes, increasing the amount of cooling material in contact with the bottle, thereby getting the bottle of bubbles cooler, faster.
Adding a handful of salt to the ice/water mixture before gently putting the bottle into the ice bucket is also a good idea. Why? Because salt will lower the freezing temperature of the ice water in the bucket. When that happens, there's more melting than freezing happening in the bucket, increasing the ice water's ability to absorb energy from the wine bottle, and minimizing the cooling time required. See, you should have paid more attention in physics class!
 Don't "Pop" it Open
Now that you've given your sparkling wine a 15-or-so minute chill-out, it's time to open it up. Notice we didn't say "pop" it open. Flying corks can be dangerous, and should be avoided. Not only that, but a loud "pop!" indicates that you're releasing a lot of the carbonation in the sparkling wine, and you actually paid extra for those bubbles – so we want to keep them inside the bottle as best we can. Also, forget using a corkscrew on sparkling wine, because that's dangerous; this needs to be done by hand.
First, get a small towel and dry off your bottle after removing it from the ice bucket. Next, remove the foil around the top of the bottle, and grab the bottle with one hand. Using your other hand, grab the wire tab at the bottom of the "cage" that secures the cork, and untwist it by turning it counter-clockwise.
While doing this, keep a thumb from your other hand on the top of the cage, and be sure that you're not pointing the bottle at anyone (including yourself) or anything expensive. The reason: you're holding a potential missile. There are 5 to 6 atmospheres of pressure inside that corked bottle of bubbly, equating to about 70 and 90 pounds per square inch. That's the reason that Champagne bottles are thicker than still-wine bottles: so that they don't explode. The pressure is going to want to find the quickest release, which is the opening in the neck of the bottle.
Once the wire cage is loosened, put the small towel over the top of the bottle, hold it at about a 45° angle, and continue to hold the top with one hand. Start twisting the bottle – yes, the bottle – slowly with one hand, while applying pressure against the cork and cage with the hand that's holding the towel-covered top of the bottle. The carbonation will be trying to pop that cork right out, but that's not what we want. Continue applying slight "negative" pressure as you twist the bottle, until the cork loosens and you can release it slowly.
If done correctly, instead of a pop, you should hear a sigh…which, hopefully, is similar to the sound that you'll be making after drinking and appreciating your properly chilled and properly opened bottle of bubbles!
Credited to http://www.partselect.com/blog/how-to-open-a-bottle-of-bubbly/
The thought alone of summer makes us melt. The oppressive heat this time of the year brings makes us want to close the blinds, put the AC on the coldest setting and watch a documentary about the North Pole.
Or, instead of hiding in our cool yet dark confinements, we can also make merry. We can invite some friends, open a couple of bottles and have ourselves a fun party.
Because when the sun shines hard, all we can do is shine back even harder. Fortunately, we found some great accessories to help you do exactly that. We listed five different fun and funky drinking items to help you through the Thai summer in style.
Safari Drink Stirrers : Stir every cocktail to a success with these animal stirrers.
Brass Pineapple Cup : This cup isn't cheap, but isn't it glorious? It's made out of brass so it'll last a lifetime plus it's funky yet timeless design will have you sipping cocktails in style for many summers to come.

Inflatable Palm Tree Drinks Cooler : Hide your drinks between the foliage with this inflatable palm tree drinks cooler. One thing we like about this is that it won't take up a lot of storage space. The other thing we like about it is, well, we don't have to stress how fun this looks.
Luchador Bottle Openers : There's nothing better than wrestling a beer open with these Mexican style bottle openers.
Shot Ice Cube Mold : Ice cubes are a surefire way to keep your drink cold. But what if the ice cube was the actual glass? With this mold, you can make your own ice cube shot glasses. Added bonus, no washing up afterwards.
[Article by Alexander Eeckhout]
The Bangkok Natural Wine Festival at About Eatery last week was nothing short of a success. The festival, which took place over the course of five days, included workshops, tastings, and seminars. The goal was to educate Bangkokians about natural wine. They did not only learn about natural wine, they obviously enjoyed it as well.
Plenty of great wines were present at the event. Unfortunately, we can't cover them all. We would like to talk about one wine, however, partially because of its intrinsic qualities and partially for its history.
Radikon Jakot Friulano Bianco IGT 2009, made from 100% Tocai Friulano is an orange wine made by Italian producer Stanislao (Stanko) Radikon. Radikon was a hardcore pioneer in natural winemaking. "The godfather of orange wine", as Ronavish Chulajata from Estella Wine said. Ronavish passionately led a workshop focused on orange wine during the festival, with Radikon in the spotlight.
One might associate the term 'hardcore' with motorcycle gangs, S&M practitioners and other pastimes where large amounts of leather come into play. Yet in this case, it feels justified. The Radikon we tasted last week was of an intensity and originality that made it almost incomparable to the standard idea of what wine should be.
The Radikon we tried was golden and orange, almost like brandy, with an intense aroma and palate. When your nose reaches the glass you get hit by a powerful acidic uppercut, which then subsides and is followed by a complex aroma of dried fruits, tangerine, and burnt herbs.
On the palate, there is more tangerine, red apple skin, and iron present. All of this carried by a strong acidic undertone. Its strong personality might be too much at first for the wine lover who likes a more subdued wine but if you give it a try, you'll notice that it is a layered wine that keeps evolving.
The color of this wine is as interesting as its aroma and palate, a vibrant orange with a hint of cloudiness. Leaving the skins in the must for four months at a temperature of around ten degrees Celsius achieves this. However, this is not done simply to achieve a certain hue. The idea is that the skin contains valuable information that needs to be released into the wine during the maceration, it also eliminates the use of sulphur.
Producers like Radikon paved the way for many natural winemakers who are practicing the art of low-intervention winemaking. To say that most natural wine is similar to Radikon would be wrong. Unlocking the terroir and the grape is key to the uniqueness and diversity that is natural wine. This makes the natural wine world so fascinating to explore. You'll never drink the same wine twice, even if it comes from the same producer.
We suggest you start exploring, and there's no better way to do this than with a glass of Radikon. Fortunately About Eatery carries the orange wine along with many other natural wines. To find out more about Radikon go to www.estellawine.com and www.radikon.it
Cheers.
[Article by Alexander Eeckhout]