An app helps you to understand if the wine at your favorite restaurant is fairly priced
An interesting article in the January issue of the Decanter analyzes an App challenging the restaurants mark-ups on wine and asked the opinion of two experts.
The app Raisinable unveiled in London in late 2014, and to be launched in New York in early 2015.
Relying on a database of wine retail prices, which includes the gigantic Wine-Searcher.com, Raisinable uses traffic lights to rate the level of the mark-up with a red, amber or green flag.
"Restaurant wine mark-ups are a notoriously grey area, with no regulations or official guidelines. But, smartphones have made it easier than ever before to weigh a restaurant's credentials against its peers."
'People have a right to know what they're getting for their money,' says Olivia Chopin, one of the co-creators of Raisinable together with her husband Adrian.
According to some restaurant professionals interviewed by Decanter, the standard margin profit on wine in the industry is around 70%, although this percentage can widely vary, depending on the venue, the list and many other factors. Within the trade, a mark-up of up of around three times what the restaurant paid to acquire the wine is often deemed acceptable.
Chopin says 'We use a 200% mark-up or lower as "Good", 300% as "Okay" and greater than 400% as "Careful".
'Because we take the average [retail] price – not the distributor price – the levels we use should be significantly in excess of the prices that restaurants should be paying for that wine.'
She declares that the mission of the app is not to catch restaurants out, but to help diners to get better value for money.
Generally talking, are restaurants taking advantage of diners by asking them to pay too much?
Read below the arguments from the Decanter and tell us what you think.
No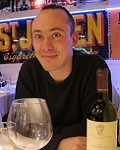 "Standard mark-ups of between 200% and 300% are often needed to cover costs, said Tim Hall, director at Scala School of Wine. 'Most restaurants would go out of business if they charged less than that.'Olivia Chopin said initial data from Raisinable shows 'almost no restaurant has universally egregious pricing: it tends to be in a few limited areas'.
One senior sommelier for a well-known restaurant said being adventurous with wine choices can pay off, because staples such as a basic Chardonnay or Merlot command higher mark-ups. Wine critic and Decanter contributor Matt Walls said, 'Increasingly, restaurants are adding higher mark-ups to cheaper bottles and adding a flat cash margin to more expensive bottles, making top wines more attainable'."
Yes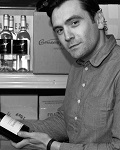 'It's a rip-off at some restaurants,' said Neil Gill, owner of Season Kitchen restaurant in north London and who adds a fixed cash margin to all wines. 'Our top listed wine, Gerard Tremblay Chablis 2008, has just gone out of vintage but we sold it for £42.' A top West London restaurant was selling it for £162, he said. 'Whether it's MacDonald's or fine dining, most of the money comes from beverages. It's just about being more honest.'Restaurants could be cleverer, said Jeremy Rockett, marketing consultant and ex-marketing director at Sherry group Gonzalez-Byass. 'I've always spent more on wine in outlets that have fixed corkage added to the bottle price, although on paper this decreases the restaurant's percentage margin.' He added it is sometimes hard to compare retail prices with restaurant prices because wines are often exclusive to one channel or the other.
Which is your opinion? Do you think restaurants charge fairly for wine or they should reduce the prices?